The most important things in life aren't things
04 Dec
Posted by: Adam in: Thoughtfulness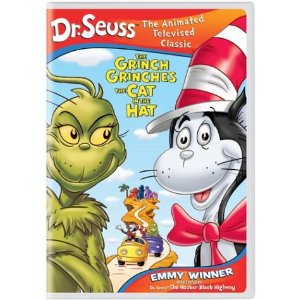 My daughter's been doing quite well with Hanukkah this year. I've been pretty good about getting her things that aren't just junk and trying to figure out something where she's able to learn something. Quite often the things she likes to do or play with are really simple and it's more about our imagination. The other day we made a parrot out of a paper towel roll, construction paper, tape, buttons and what was its beak? Yep, a large macaroni shell. Really great fun.
Before she went to bed tonight, we watched The Grinch Grinches the Cat in the Hat. It's so easy to take for granted the great fortunes we have in the world. Over the past few years, I've come to appreciate the simple things in the world much more than in the past. I'm still working on it but I'm proud of where I am in that process. I'd certainly say my daughter has been a huge factor in my discovery. In my wallet, I carry around a fortune from a fortune cookie that can't be more truthful:
The most important things in life aren't things
At work, we sponsor a holiday donation program through New York Cares called Winter Wishes and I've been participating in it for the past several years. Tonight I was able to order a gift for two 5 year old boys. They asked for a remote control Hummer and a Bumble Bee Transformer mask. Well boys, this year you'll be getting your holiday wishes. I'll be sure to try and get my daughter into more charitable ways.
Here are some articles about helping kids with kindness:
Do you donate any of your time or money during the holiday season?
Related Articles